The 120cm long medical silicane gastric calibration tube offers great comfort when driving the tube and will meet the requirements of the most compex baraitric procedures. The gastric calibration tube is latex free and is available in 5 sizes.
PINKY TRIGGER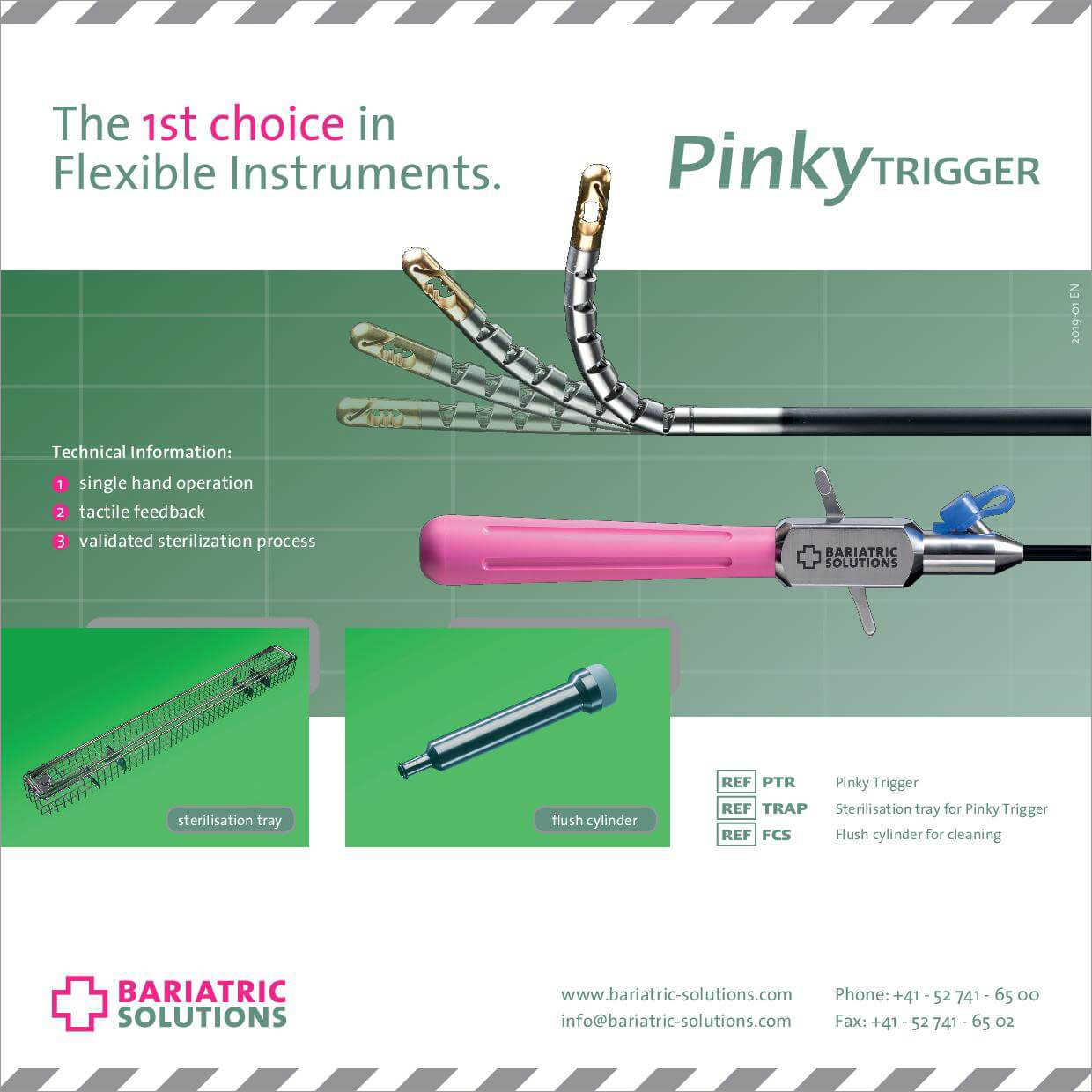 The PINKY TRIGGER 5mm articulated instrument is used for tunnelisation and dissection. It is an evolution of the traditionnal Goldfinger with the advantage of the one handed use. A flush cylinder and a sterilization tray ensure quality cleaning and damage-free sterilization.
GREEN MAMBA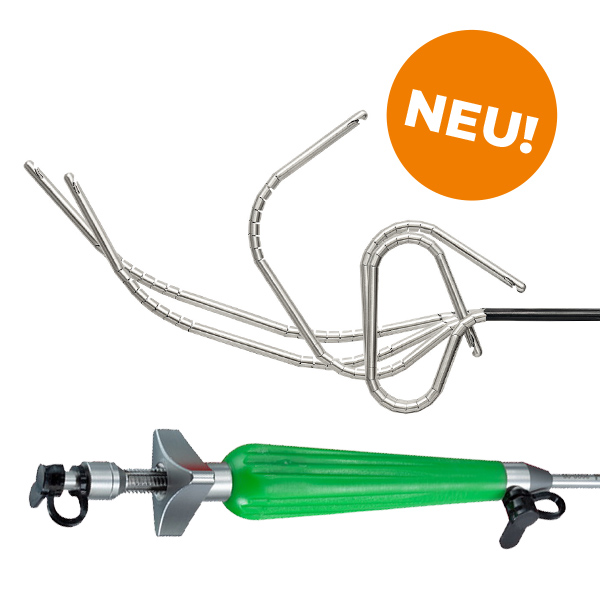 The GREEN MAMBA 5mm laparoscopic retractor is available in several sizes (8cm and 12cm diameter), straight or 45° articulated. It is robust, atraumatic and minimizes the risk of organ damage, especially during lengthy surgical procedures.